4 Big Hotel Trends to Watch in 2020
The future is fast approaching and the hotel industry is set to change quicker than ever before. From forward-thinking hotel technology to changes in the expectations of travellers and a giant shift in guest preferences, the hotel trends in 2020 are going to be big and they're going to be impactful. So here's a roundup for what to expect this year.
Green Hotels
2019 was arguably the year when environmental and sustainability issues really started to be taken seriously, and this is going to be a huge hotel trend in 2020. Especially when it comes to what your guests are expecting from their stay with you.
Consumers have already taken a stance against single-use plastics in everyday life, and they'll be looking to do the same during their time at your hotel. This means replacing plastic straws, cutlery, water bottles, toiletry bottles with reusable or compostable alternatives.
And how is your menu looking? Because 2019 has also arguably seen the rise veganism. It's going to be hugely important that hotels are able to cater adequately for vegans and vegetarians in 2020, offering a variety of meat, dairy and egg-free dishes. This means going beyond a single option, and instead, showing you take their lifestyle choice seriously by providing tasty and substantial food options. On top of this, making changes to your menu to clearly state when egg, dairy and meat are in a meal will be very important in keeping 2020 guests happy.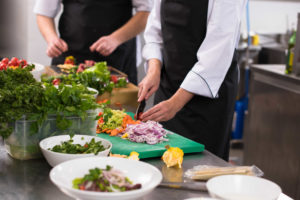 Intelligent hotel HVAC systems that minimise energy use will be highly desirable in the upcoming year. This includes greater incorporation of smart controls to enable access to systems both locally and centrally. 3-D sensors which can scan a room to analyse areas which need either heating or cooling to ensure maximum efficiency as well as technology which can simultaneously extract heat energy and distribute it to other hotel zones which need cooling, and motion sensors which can detect a lack of activity and consequently switch itself off to conserve energy, will also be a great addition to any hotel this year. There are many ways hotels are going to go green in 2020, and these are just a few of them!
Smart Rooms
We've all seen the rise of smart homes. But now it's the turn of smart rooms. The essentials in a hotel room are to become increasingly digitalised this year because let's face it, we've all become accustomed to having services at the push of a button. A forward-thinking hotelier will see the great opportunity to begin implementing smart technologies into their guestrooms in 2020, and here's how.
To deliver maximum ease and comfort to your guest, why not offer them wireless charging? Not only is this excellent for the guests who forgot their wires, but it also just makes life easy and enjoyable. No ruffling through suitcases to find a wire because you've done the thinking for them!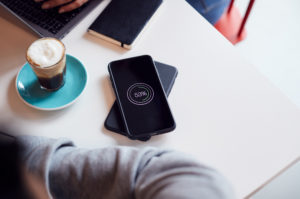 Smart controls are another crucial way to take your hotel to the next level this year. By making it possible for guests to adjust temperature, lights and power all from their smartphones or another easily accessible device, you are making their stay as easy and hassle-free as possible. Smart controls can also extend to keyless entry, aka allowing room access via a keypad code or even better, a smartphone app. We've all had that moment of exasperation when we realise we shut our room's door and left our key card inside, so why not remove that possibility altogether?
Innovative Technology
Hotel trends in 2020 are going to be dominated by innovative technology. We've already covered some of the smart technologies you might be seeing in hotel guest rooms, but what about technology that is designed to target other areas of the customer journey?
Mobile check-in is a huge one. We're already seeing it in airports, and hotels are starting to catch on too. Eliminating unnecessary interactions can be deemed a win in the eyes of some guests, it's more efficient and allows for individuals to go through the check-in process far quicker. A mobile process which provides a digital room key allows for instant room access, and can even work in conjunction with apple wallet! Offering guests the opportunity to choose their hotel room, much like choosing a seat on a plane is also a technology which we expect to be up and coming this year.
Self-service doesn't have to stop at check-in. Some hotels have already started to implement self-service 'markets', where guests can buy food and drink at a self-checkout similar to what we are already familiar with in supermarkets. This is a huge opportunity for hotel restaurants, cafes and shops to increase the comfortability and speed at which guests can enjoy their stay.
How about a virtual reality tour of your hotel room before committing to booking? Using AR & VR to empower guests to know everything they need to know before purchasing your room is a great way to earn trust and increase satisfaction. Your guests know you want them to make a well-informed decision and you can rest assured that they are less likely to have complaints.
Changing Needs of Travellers
The current generation of travellers are doing more and buying less. They're after experiences, unique dining, hidden gems. Getting to know what your city has to offer will benefit you massively. Go beyond the obvious to meet the desires of your guests.
Marriot's W Hotels has been leading the way when it comes to experiential travel, featuring on-site concerts and live DJs in the lobby bar. Hotel trends in 2020 is therefore expected to get more immersive and offer more to travellers.
The next generation of workers are likely to transform business travel altogether. Remote working is the future, so hoteliers can expect extended stays from workers who are in the city to work and play. So ensuring guests have access to fast Wi-Fi, co-working spaces and power points is incredibly important if you're looking for repeat business or recommendations.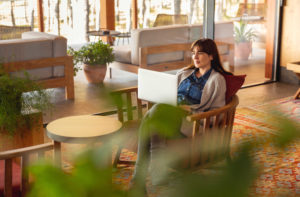 Overall there are many changes coming to the hotel industry in 2020, with many concerned with empowering guests to have their stay exactly how they want it.
If you're looking to refurbish your hotel this year or have a relocation planned, get in touch with our team of logistics experts!