The Ampersand Hotel | London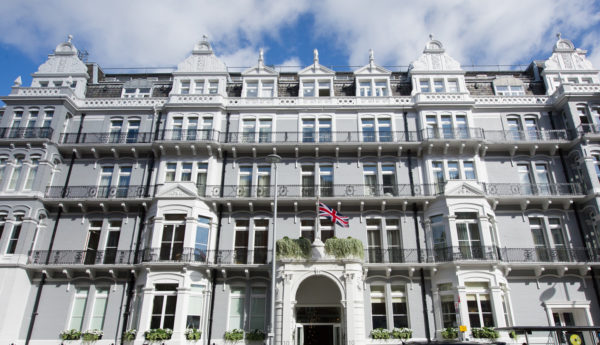 Located in the heart of South Kensington, The Ampersand Hotel is a small, luxury 5-star victorian treasure that is widely inspired by the capital's world famous museum district and iconic ampersand symbol, illustrating the hotel's role in connecting its guests to the best of South Kensington.
The Ampersand Hotel unites guests with the local surrounding area, through five themes of botany, music, geometry, astronomy and ornithology, all distinctive features of the Museums that surround the hotel. The hotel opened its modern incarnation in the summer of 2012, however, the hotel was originally built as a boutique hotel in 1889 (called The Norfolk Hotel) with just 80 rooms, each of which had different fittings and furniture.
Now the hotel has 111 rooms and suites, all inspired by the local neighbourhood, all reflecting the same five themes of the previous hotel. The Victorian values of discovery and wonder combined with modern London design define all rooms and suites within the hotel; from the patterns of the V&A costume collection, to the planets of the Science Museum, the Natural History Museum's ornithological drawings and the drama of the Royal Albert hall. The eclectic style never distracts from the comfort of a good night's sleep.
The hotel is well located for guests who are eager to explore London's museum district, located near the V&A and Natural History Museum. With South Kensington tube station just across the street, London is well within easy reach. The upmarket shopping district of Knightsbridge, notably Harrods and Harvey Nichols department stores, can be reached on foot.
Hotel Interior Logistics are a leading supplier of FF&E management, and we were ecstatic to carry out such a task in the recently renovated hotel. Our work included the shipping and transportation of the FF&E items.
Prior to installation dates, we stored the hotels FF&E items in our purpose built 300,000 cubic foot warehouse. Here we offer clean, dry and secure storage with undercover loading bays, situated close to London and major road links and airports.
When it was time for installation, supervisors oversaw the deployment of HIL's resources to ensure relocation and installation works were completed within specific timescales, in order to keep the hotel's grand re-opening on schedule.
At Hotel Interior Logistics, we are highly experienced in the handling and installation of our clients furniture, fixtures and equipment. For The Ampersand Hotel, we carried out such jobs; the hanging of headboards, artwork and mirrors, within guest rooms and public spaces throughout the location. We also placed decorative items in their required positions. We understand that it takes time for these items to be made and shipped, therefore, our team take great care in handling these items at all times.